OVERVIEW
The Paideia Institute Rome Fellowship is awarded annually to outstanding recent graduates in Classics or related fields. Fellows are given the opportunity to live in Rome for a year in order to deepen their knowledge of the city and its culture, learn the Italian language, and gain teaching experience in Paideia's programs. 
Each fellow receives round-trip airfare to Rome, a homestay with an Italian family (with meals provided), health insurance, and a monthly stipend. Fellows also have the option to participate tuition-free in one of the Institute's programs, Living Latin in Paris.
Fellows are selected on the basis of academic merit, professional and interpersonal skills, and potential as future teachers and leaders in the humanities.
OUR 2023-2024 ROME FELLOWS
Megan Sharp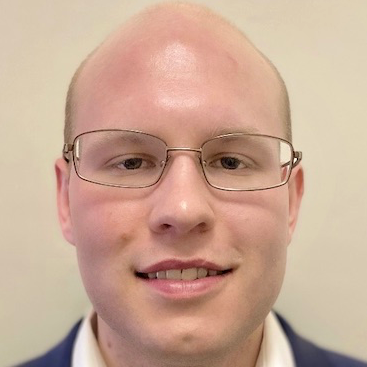 Lehman Schwab
Isabella Murphy
Jessica Huber
Jessica Wood
Nicholas Uram
THE FELLOWSHIP YEAR

The fellowship year lasts for ten months, from September 2023 to July 2024. 
During the fall, Fellows receive intensive training in Italian and Latin and take part in guided visits to sites in and around Rome, including multi-day trips to the Bay of Naples and Florence. While in Rome, Fellows work out of the Paideia Institute's Rome office.
For the remainder of the year, Fellows work primarily as teaching assistants for Paideia's Classical Tours program. One of the Fellows' main responsibilities is designing, planning, and leading educational trips involving high school and college students in Rome, the Bay of Naples, and Florence. Fellows are also involved in teaching in Paideia's high school summer program in Rome, Living Latin in Rome High School.
ELIGIBILITY
Applicants to the Rome Fellowship must be recent graduates from a college or university with a strong background in Classics or a related field. Preference will be given to alumni of one of the Paideia Institute's programs, but non-alumni are also encouraged to apply.
While there is no ideal applicant, we seek Fellows who value teaching and who have exhibited throughout their undergraduate career an aptitude for language-learning and the potential to make a strong contribution to the field of classical humanities. Given the nature of the Fellowship year, we are interested in applicants who have demonstrated comfort with independent research, the ability to thrive in a collaborative environment, and a sense of adventure and adaptability. 
The fellowship year is physically demanding and requires Fellows to participate in extended visits to museums and archaeological sites. Interested applicants should be prepared to spend long periods of time on their feet, occasionally under challenging weather conditions, and should have the ability to walk long distances in a single day.
APPLICATIONS
The required application materials include:
Paideia Rome Fellowship application form

Personal statement (500 words maximum)

Academic writing sample (25 page maximum)

Two letters of recommendation (1 academic recommendation, 1 personal or professional recommendation)

Official academic transcript

Resume
The personal statement should summarize the applicant's academic and personal interests, discuss how the applicant's skills are suited to a dynamic role of teaching and working with students, and explain how the Fellowship year fits into the applicant's broader career goals. 
The academic writing sample should be on a classical topic (interpreted broadly to include history, literature, art history, and classical reception) and should exhibit depth of research, creativity, and clarity of writing. 
The academic recommendation should be from a professor who has worked closely with the applicant and can speak to his or her academic merit. 
The personal or professional recommendation should be from a colleague or supervisor who can speak to the applicant's organizational, administrative, and interpersonal skills as exhibited in the context of an internship, job, or campus organization.
DEADLINES AND APPLICATION PROCESS
The deadline for all application materials, including letters of recommendation, is March 1, 2023. 
Please click on the button below to access the online application form and submit your materials. All references and transcripts should be sent to [email protected].
Applicants selected as finalists will be invited to participate in the interview process in late March. 
Final offers will be made in April. 
FURTHER INFORMATION
If you have any questions, please contact the Paideia Institute's New York office:
The Paideia Institute
PO Box 670
New York, NY 10012
(609) 429-0734 
[email protected]